Late-night host Jimmy Kimmel came forth this Sunday to claim that he will end his feud with Fox News host Sean Hannity, stating that the exchange is "harmful to our country."
re. @seanhannity pic.twitter.com/DMtWJTMsDU

— Jimmy Kimmel (@jimmykimmel) April 8, 2018
"While I admit I did have fun with our back and forth, after some thought, I realize that the level of vitriol from all sides (mine and me included) does nothing good for anyone and, in fact, is harmful to our country," Kimmel wrote.
The two men took several shots at one another last week after Kimmel made a joke about first lady Melania Trump's accent based on a clip of her reading aloud the White House Easter Egg Roll.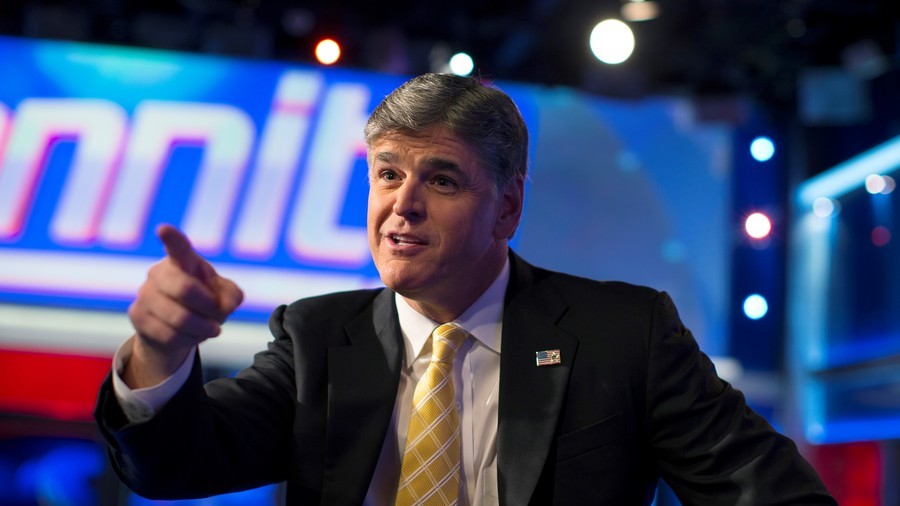 Hannity shared the clip on his show Wednesday night, and branded Kimmel as an "assclown" and "despicable disgrace." He also demanded that Kimmel apologize to the first lady.
Kimmel, who pokes fun President Trump and his administration on the regular, fired back on his show the next evening, saying that Hannity is "the whole ass circus."
The two spent the next few days taking jabs at one another onTwitter.
Kimmel on Sunday suggested that the threats being directed at his wife and infant son "are shocking." He urged those who dealt out the alarming threats to consider their words.
"I, too, will give my words more thought and recognize my role in inciting their hatefulness," Kimmel promised.
Kimmel apologized to those who were offended by his jokes.
"I am hopeful that Sean Hannity will learn from this too and continue his newly-found advocacy for women, immigrants and First Ladies and that he will triumph in his heroic battle against sexual harassment and perversion," Kimmel said.
Just had this pop up. I am at a tournament with my daughter. I'll have a full and comprehensive response tomorrow on Hannity. 9 EST FOX. pic.twitter.com/JLdZDa07BI

— Sean Hannity (@seanhannity) April 8, 2018
COMMENT BELOW
LET US KNOW WHAT YOU THINK