Hillary Clinton came forth over the weekend to tell the American people to "follow the money" in regards to President Trump's infamous relationship with Russian President Vladimir Putin.
Clinton was questioned while attending an event in Mumbai about the relationship Trump has with Putin.
"Trump does have quite an affinity for dictators. He really likes their authoritarian posturing and behavior," she explained during the event, according to The Washington Post.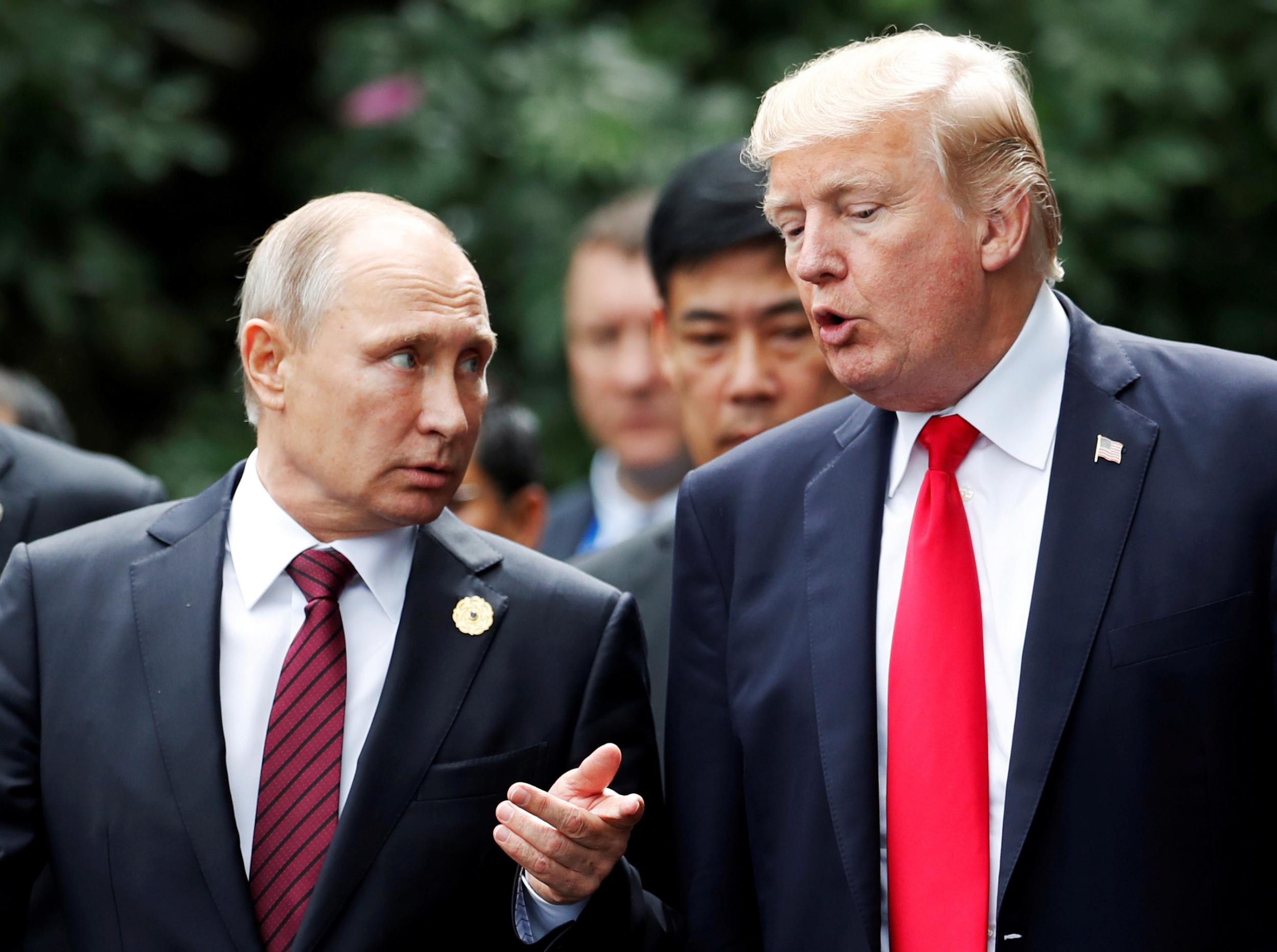 "He does have a pre-existing attitude of favorability toward these dictators, but I think it's more than that with Putin and Russia,"  she added.
The host of the event asked Clinton whether she thinks Russia has "something" on Trump.
"Well, we'll find out, we'll find out," Clinton said. "Follow the money."
Special counsel Robert Mueller has begun pressing witnesses about Trump's business dealings in Russia as he investigates Russian meddling in the 2016 election.
It was revealed last week that Mueller is investigating a letter that Trump sent to Putin back in 2013, in which he personally invites him to the Miss Universe pageant in Moscow. That letter is the first marked occurrence of Trump attempting to reach out to Putin.
While speaking at the event over the weekend, Clinton continued to say that she doesn't believe America deserved to have Trump holding office.
She also cited to her failed 2016 presidential campaign, claiming that if "people were looking for a reality TV campaign, maybe I should have given them more entertainment."
"I'm the mother who says, 'Eat your spinach you'll grow up strong.' Someone else is saying, 'Eat all the fast food and the ice cream you can possibly stick in your mouth,' " she said.
COMMENT BELOW
LET US KNOW WHAT YOU THINK